Dr. Ashleys Limited – Leading Pharmaceutical Innovations in Hong Kong
Welcome to the forefront of pharmaceutical ingenuity, where Dr. Ashleys Limited pioneers the future of healthcare innovation in the vibrant landscape of Hong Kong. In our sphere, the convergence of science and compassion forms the nucleus of our mission, propelling us toward transformative breakthroughs that redefine the boundaries of medical advancement.
Dr. Kannan Vishwanatth FRSC  
( Founder & Managing Director )
Dr Kannan Vishwanatth is the founder & Managing Director at Dr Ashleys Limited. He is an academic researcher holding 15 global patents and has over 24 years' experience in pharmaceutical markets and International Trade. He has completed his Bachelors in  Chemical Engineering and his Masters and Doctorate of Philosophy in Business Management
Dr. Kannan Vishwanatth is a distinguished academic researcher, holding 15 global patents, and boasting over two decades of invaluable experience in the pharmaceutical markets and international trade. He holds a Bachelor's degree in chemical engineering, along with a Master's and a Doctorate of Philosophy in Business Management. Additionally, he is a Fellow of the Royal Society of Chemistry, a testament to his scholarly achievements. Dr. Vishwanatth's notable entrepreneurial success includes the strategic sale of Benzochem Lifesciences Pvt Limited, a company initially established by his father, to a private equity fund affiliated with ICICI Ventures in 2008, achieving an impressive valuation of USD 15 million. Furthermore, he holds the prestigious title of a Garwood Fellow at UC Berkeley and is a distinguished Member of Council at the Institute of Economics of the Latvian Academy of Sciences.
Dr. Kannan Vishwanatth is recipients of several international & widely recognized awards & accolades. In a career spanning more than two decades, Dr. Kannan Vishwanatth has presented many papers, delivered key note addresses & received prestigious awards. Dr Kannan has made a deep & significant impact in the society & business for his contributions as an Academic Researcher, Economist & Entrepreneur. Dr Kannan Vishwanatth FRSC is the Director & senior researcher at the Institute of Economics at the Latvian Academy of Sciences. Dr Kannan has a multi-year track record in planning, implementing and disseminating complex research projects, chiefly relating to inequality reducing policies. Dr Kannan Vishwanatth's focus is on generating evidence that lies at the intersection of research that enables, policy and advocacy, Creating high-quality research collaborations across academia and civil society. argues a new emphasis on 'Imperfect Impact' can allow research communities to reflect on the challenges and opportunities of partnership work, while still striving to make these relationships stronger.
The Malcolm and Elizebeth Adiseshiah Award for Distinguished Studies by The Malcolm and Elizebeth Adisehiah Trust in 2020
The Professional Excellence Award in Healthcare by the Dr APJ Abdul Kalam University in 2018
The Albert Schweitzer Award in Medicine by The Albert Schweitzer Foundation in 2017
The Outstanding Entrepreneur of the Year Award 2011 from Dr Farooq Abdullah Union Minister at APEA -Enterprise Asia Awards.
Global Icon Award at Royal Palace, Bali, Indonesia 2023
Honoured With the High Flyers 50 Global Icon Awards 2023 for advanced chemical research.
World's Best Emerging Leader 2023 In London.
Dr. Satya Brahma
Non Executive Chairman
Author and Media owner of Network 7
Dr Satya Brahma is a noted author and research analyst. Dr Satya is the founder chairman of Network 7 Media Group, Asia's most acclaimed research media firm engaged in timely, in-depth analysis of companies, industries, markets, and world economies. Dr Satya Brahma is also the author of many top books including the best-selling Truth VS Hype. Dr Satya Brahma is the most respected and distinguished media personality and known for championing the cause of Citizen's rights and free speech. Dr Satya Brahma has been at the forefront of United Nation's Peace programs. Dr Satya holds a Master's degree in Political science with First Class First Gold Medallist from Berhampur University and a Master's degree in Journalism and Mass Communications. Dr Satya Brahma has often been seen in the intellectual platform as Keynote Speaker.
Dr Satya Brahma is also the co-author of the book SMART VILLAGES – A Game Changing Innovations in Social Engineering. Dr Satya Brahma is an experienced motivational leader & a visionary with a demonstrated history of working in the non-profit organization management industry. Dr Satya Brahma is also being considered as one of the top international healthcare expert & has delivered powerful keynote addresses and been a featured speaker at international events. Dr Satya Brahma in a career spanning two decades of rich, relevant and varied experience in programme management, evidence-based advocacy, knowledge management, development communication and public policy. As a global leader of repute, Dr Satya Brahma has been awarded in many top industry bodies & international platforms.
Dr. Satya Brahma believes that nothing in this world is impossible if you are in the right side of the reasoning & one must not stop the journey till the last miles are covered. A passionate writer, research scholar & a fearless journalist, Dr Satya Brahma has established his credentials as a top-notch industry expert & a transformational leader.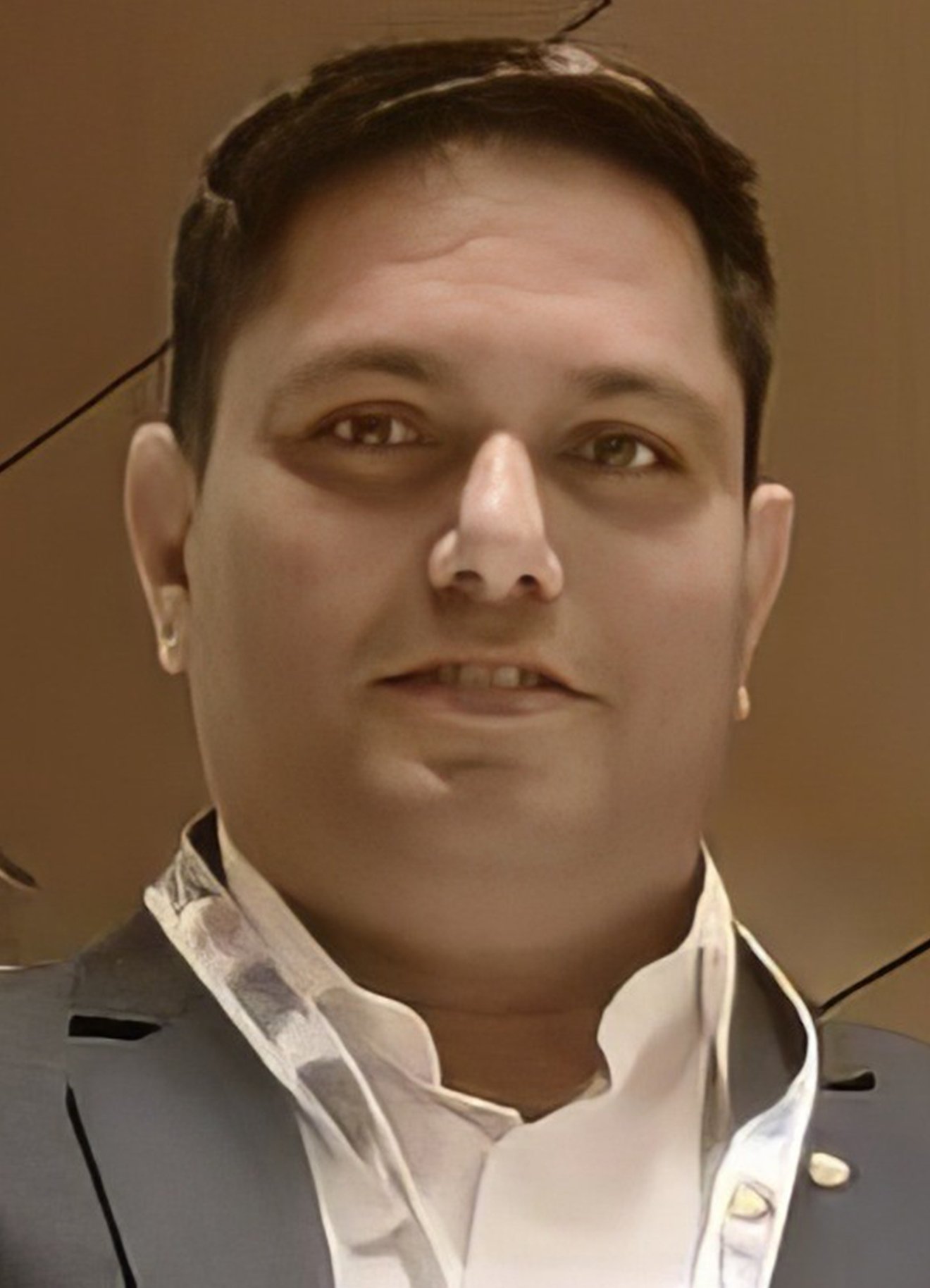 Dr. Brijesh Jaiswal
Chief Financial Officer
Dr. Brijesh Jaiswal has been with the company since inception. A highly experienced finance professional, Brijesh leads the efforts at Dr Ashleys Limited to implement the firm's financial strategy and create a more agile and digitally enabled finance function. A results driven, self-motivated and resourceful person with a proven ability to develop and strengthen management teams in order to maximize company profitability and efficiency. He handles the day-to-day responsibility for planning, implementing, managing, and controlling all financial-related activities of the company. He is responsible for accounting, finance, forecasting, strategic planning, job costing, legal, property management, deal analysis and negotiations, investor relationships and partnership compliance and private and institutional financing. Prior to joining Dr Ashleys Limited, Brijesh held executive role at pharmaceutical company Benzochem Lifesciences Pvt Limited India .Brijesh has earned his Bachelor's and Master's degree in commerce from the University of Mumbai and received his Doctorate in Business Administration from Rajasthan University.
Dr. Varun Kamat
Chief Executive Officer
Dr Varun Kamat holds a Doctorate in Business Administration from In Dr Ashleys Limited he is spearheading the marketing operation of the Company. Dr Varun is focusing on globalization, creating a global company and R&D transformation while creating a diverse and inclusive working environment and strengthening the company's ethical values and corporate governance.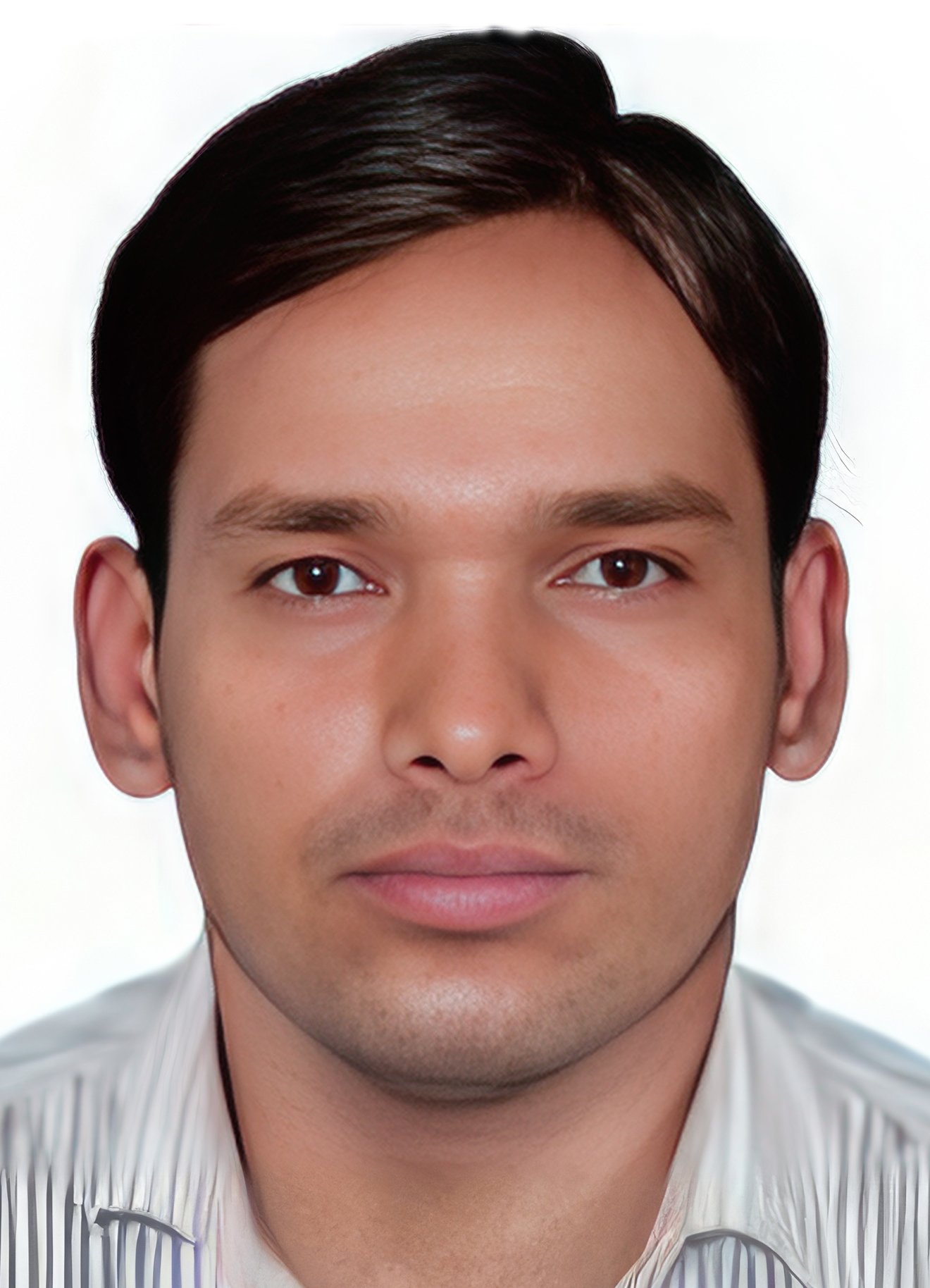 Dr. Prasant Nahak
Chief Scientific Officer
Dr. Prasant Nahak's doctoral thesis focused on the creation of a novel drug delivery system based on lipidic nanoparticles (NLCs or SLNs). His areas of interest are as follows: The development of literature searches for use in electronic literature databases. Conducting literature reviews that are systematic, targeted, and organized. Writing protocols and reports for literature reviews, as well as developing and performing database searches. Finding evidence that is applicable to study questions (Literature Screening). In a journal, summarise the results of a literature review. Data extraction, analysis, and summarization from a variety of sources.
Mr. Markland Anthony
Chief Operations Officer
Mr. Anthony joined Dr Ashleys in 2018 He control various business operations and implement the company's strategic initiatives. He oversees the creation of budgets and financial reports, create strategic goals and direct employees toward achieving the company's vision and mission.
Mr. Uttam Shinde
Chief Data and IT Officer
Mr. Shinde joined Dr Ashley in 2020 as Head of IT, during which he drove initiatives and directs the strategic long-term goals, policies and procedures for Dr Ashley information technology department. He spearheads' organization's long-term system's needs, and any hardware acquisitions needed to accomplish the organization's business objectives.
Ms. Swadha Arora
Chief Information Officer
Ms. Swadha Arora is the Chief Information Officer of Dr Ashleys Limited. Swadha is a seasoned professional in artificial intelligence, and automation & is the leader of the company's technology executive team. she is responsible for developing policies and procedures that allow Dr Ashleys Limited to improve its products and services. They also perform a variety of tasks to enhance the revenue of the organization. Swadha is expert in branding & marketing communications. is a researcher & the Program Coordinator, Berkeley Open Innovation Practicum at the University of California, Berkeley. Her academic engagements include research in implementation science, human rights to health, social justice, health services delivery. Swadha is academically endowed with BE in Chemical Engineering from Thapar Institute of Engineering Technology, Patiala (Punjab), India.
Mr. Lalbahadur Rajbhar
Head Supply Chain
Mr. Lalbahadur Rajbhar is an accomplished supply chain leader with a distinguished career spanning over 20 years. As the Head of Supply Chain at Dr Ashleys Limited, he has consistently demonstrated his strategic prowess in driving the company's supply chain operations to new heights of efficiency and effectiveness. Lalbahadur's strategic leadership has been instrumental in aligning supply chain initiatives with Dr Ashleys Limited's overarching business goals. He excels in crafting and executing robust supply chain strategies that not only optimize costs but also ensure seamless product flow and quality assurance.