Our journey, though humble in its beginnings, has blossomed into a rich tapestry of products that spans a wide range of segments. These products find their way to our robust customer base that stretches across the globe. Dr. Ashleys has earned the trust of many leading organizations in both generic and innovative domains, solidifying our position as a trusted API partner.
The Diverse Array of Offerings
Our journey began humbly, and today, our product portfolio encompasses a wide array of segments. These products are supplied to our robust customer base, spanning the globe. We have earned the trust of leading organizations in both generic and innovative pharmaceutical domains, thanks to our track record of success, unwavering commitment to quality, and an extensive therapeutic range

Complex and Generic APIs
Our product portfolio includes a spectrum of complex and generic APIs, necessitating dedicated manufacturing areas. 
Innovation at the Heart of R&D
Our Research and Development center stands as the epicenter of innovation, dedicated to developing and optimizing new and existing process technologies essential for the manufacturing of Active Pharmaceutical Ingredients (APIs) across various therapeutic categories.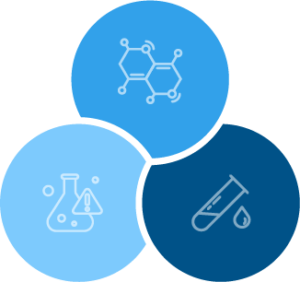 The Cornerstone of Quality: Impurities
Our comprehensive impurity portfolio is carefully stocked to ensure prompt and dependable supply. We deeply understand the pharmaceutical industry's unyielding demand for quality, and we strive to meet and exceed these expectations.